International Jahajee Journal (IJJ), May 18th, 2008




Voice of the International Indian Diaspora




http://www.jahajeedesi.com/

Lately, Trinidadians have been depicted as crooks, conmen, and
misogynsts.


It continues: The

New York Times Book review to be published in the


May 18th edition of the newspaper leads off with a novel by an Irishman




about

a shady

IndoTrinidadian, Chuck Ramkissoon

, 911, and exiled
flannel

fools in New York. See below for more.





On the observance of the 163rd anniversary of

Indentured Indian


immigrants

arriving in Trinidad, we have included a 3-part series in this
issue of the Journal.
Naipaul

remains in focus (the old chap must be delighted, even though
Salman Rushdie and Jhumpa Lahiri have been in the news recently).
Patrick French's biography

The World Is What It Is

has been nominated
for the lucrative Samuel Johnson prize. The New York Times carries an
article headlined

'An Island Scorned'

; the island is Trinidad, scorned
by Naipaul. I am tempted to respond to the Times but … not worth it.

We wish the people of Trinidad & Tobago a Happy and Joyful 163rd
Indian Arrival Day on May 30th 2008.





Enjoy a few of my Classical favorites at:


Jean S. Sahai's site

Some push us around, some curse us
Where is your splendor and prestige today?
The whole world calls us black thieves.
The whole world calls us "coolie."
Why doesn't our flag fly anywhere?
Why do we feel low and humiliated?
Why is there no respect for us in the whole world?


— An early Indian immigrant protest song


MORE AT:

http://deosaranbisnath.blogspot.com/
Indian Indentured Immigration to Trinidad


by Deosaran Bisnath, Editor, International Jahajee Journal

Part 1 : Origin of The Coolie Slave Trade

Sookra Khadoo Male 15, Panchoo Darhoo Male 16, Dabee Sing Sobrun Sing Male
16, Hullodhur Gobardhun Male 18, and Chowdory Aukalee Male 18, were amongst
the youngest in the human cargo aboard the FATH AL RAZACK when it departed
the Port of Calcutta on 16th February 1845. One hundred and three days later – on
May 30th – the first immigrant ship from India to Trinidad arrived off Nelson Island.
Deepa, Mungree, Ancklee, Jhalowa, and Somoreeya were among the 225 who
survived the perilous journey across the Kala Pani; the unfortunate six who died
were dumped unceremoniously, without rituals or rites.

Between 1845 and April 1917 when the SS GANGES docked for the last time, there
was continuous annual importation of labour from India, totaling 145000 to Trinidad,
239000 to Guyana, 50000 to Jamaica, 40000 to Surinam, and smaller numbers to the
other Caribbean Islands.

Indians have a long history of emigration to other parts of the world. Despite the


strictures in the Shastras against traveling overseas, the presence of Indians abroad
can be attested to from the days of remote antiquity. India's links with Europe date
back to the tenth century B. C. with ships moving between the mouth of the river
Indus and the Persian Gulf. Indian settlements existed in North-Eastern Africa at the
time of Alexander (356-323 B. C.). Marco Polo and Vasco de Gama found Indian
merchants along the coast of East Africa, in Mozambique, Kilwa and Mombassa. In
contrast to Indian Indentured Immigration, the emigration from India before the early
19th century did not result in any significant permanent settlements overseas…
Continued at:
GOPIO Trinidad & Tobago




a chapter of GOPIO International.


P.O. BOX 2286, Chaguanas.


687-7529

GopioTT@gmail. com

INDIAN ARRIVAL DAY SEMINAR & AWARDS CEREMONY




Saturday May 10th, 2008, D

IVALI NAGAR, CHAGUANAS, TRINIDAD

GOPIO Trinidad & Tobago honours: Rajukumar Krishna Persad (on behalf of
Kamaluddin Mohammed), Professor Kenneth Ramchand, Indian High Commissioner
Shri Jagjit Singh Sapra, Ajeet Praimsingh, Professor Prakash Persad (on behalf of
Pandit Hari Prasad ji – posthumously)

Rajnie Ramlakhan, Secretary of GOPIO Trinidad & Tobago; Shivanie Ramcharitar,
Youth Officer of GOPIO Trinidad & Tobago, and Hulsie Bhaggan, Presenter at Indian Arrival Day Seminar, May 10th, 2008.

Ajeet Praimsingh receiving award from Shri Jagjit Singh Sapra,
High Commisioner of India

Professor Kenneth Ramchand receives award from Shri Jagjit Singh Sapra,
High Commisioner of India

Support Malaysian Indians against State Brutality
http://jahajeedesi.blogspot.com/
If the measure of a writer's success is the ire he provokes, then V. S. Naipaul is a
spectacular success in Trinidad. In this island nation of just over a million people,
there is a widespread perception that he has jilted his homeland through
unflattering portraits in his books and a string of cutting remarks over the years.
"History is built around achievement and creation; and nothing was created in the
West Indies," Naipaul wrote in "The Middle Passage" (1962) — the first sign that he
wasn't going to play the proud native son. A fresher wound came in 2001, when
Naipaul omitted any mention of Trinidad from his initial press release after winning
the Nobel Prize, which many here saw as a deliberate rebuff. And last year, during
a visit sponsored by the University of the West Indies, Naipaul more than
lived up to his reputation for cantankerousness, prompting disapproving
press coverage after
he snapped at a group of students at a Hindu girls' high school. In the nearly six
decades since Naipaul left for England, the relationship has taken on the character
of a bad marriage, with Trinidad setting Naipaul up to spurn it and Naipaul
obliging. When asked about Naipaul, Trinidadians will first talk not about
his books, though they are widely read in schools here, but about the
idea that he has turned
his back on the country. "He's a bit salty about being Trinidadian," a local bar
owner and guide said when I asked him to show me Naipaul's ancestral home.
Others put it less diplomatically: "He hates Trinidad" was a common refrain…
MORE AT: http://jahajeedesi.blogspot.com/

Indian Indentured Immigration to Trinidad


by Deosaran Bisnath, Editor, International Jahajee Journal

Part II :

Journey of the Jahajees
http://deosaranbisnath.blogspot.com/

Bengal, Bihar, Uttar Pradesh, and the Madras Presidency – the most devastated
parts of India, ruled the longest by the British Raj – provided most of the immigrants
to the West Indies. Approximately 80% originated from the Gangetic plains of North
India, specifically from the Eastern Uttar Pradesh and Western Bihar districts, from
the culturally and linguistically contiguous Bhojpur and Awadh region.

Jahajees (Indians who came on Ships) were terrified of crossing the Kala Pani
(Black waters) because it meant expulsion from their ancestral groups and a
consequent loss of belonging and identity. The journey was one of trauma and fear
that "they will be converted into Christianity… the Hindoos will be fed beef and the
Mohammedans with pork; the thread of the Brahmins and the heads of the Hindoos
will be taken off and they will not be able to keep their caste."

What prompted them to cut their umbilical chord to Mother India, what pushed
them away from India, was the primal urge to quench their hunger, to own a slice
of the good earth, to escape the famine and specter of insufferable poverty, and the
yearning to be somebody in another society, in another world, thousands of miles
away. Millions had lost their jobs when the cotton and indigo industries were
destroyed by the British; millions more were thrown off their land after an onerous
taxation system was imposed. They filled the ships at the Indian ports; they agreed
to undertake the dangerous voyage, and to become Coolies of the Empire, because
there was one overwhelming motive: anything, anything at all, would be better
than dying for a living in British India… Continued at :

An Arkatya came and told me
To come to "Chinidad" (Trinidad)
All the people here were told
That the streets were filled with gold
And once we reach over there
Our problems would disappear.
Now that all of us on this ship
And we are sailing out to sea
The Arkatya comes and tell me
We are all bound kuli…


By Mukesh Babooram
Indian Indentured Immigration to Trinidad

by Deosaran Bisnath, Editor, International Jahajee Journal
Part III :
Life on the Plantation, and Beyond
http://deosaranbisnath.blogspot.com/
If the Indians were to survive as human beings their survival depended largely on
their own powers of resilience. They devised their own past-times, recreating some
semblance of the lost India in their festivals. But it wasn't much, and often their
attempts to forget the cane fields ended only in drunken oblivion. When goaded

beyond their apparently infinite endurance and patience, they would try to rebel;
but the protest almost always ended in repression (Hugh Tinker).

On arrival in the colonies, the coolies were marched to the sugar estates and
housed in the former slave barracks. The expatriate managers, described as the
"czar, prosecutor, king and judge all in one", lived in massive mansions while the
supervisory staff lived in their own segregated areas, a plantation type apartheid
system. The Indentureds were now regarded as the property of the Colonial massa:

"As long as the coolie is working for you, you have the right to do what you like
with him – that is, short of killing."

Plantation life was dehumanizing – long hours of toil with little pay, poor diet,
rampant diseases, insults and beatings, intolerable drudgery and loneliness, with
almost 60% of the men lacking female companionship. Death from malaria,
dysentery, typhoid, tuberculosis and other diseases took their daily toll. The estate
workers were woken at 4.30am, they toiled in the torrid sun from dusk till dawn, far
beyond their capacity, for a mere pittance, with barely sufficient money to eke out a livelihood. Quite frequently, many Indians were unable to bury their
dead….
Continued at:
http://deosaranbisnath.blogspot.com
~~~~~~~

HINDU WISDOM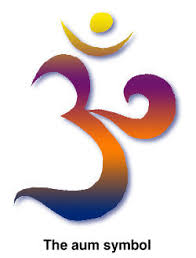 God sometimes does try to the uttermost those whom he wishes to
bless — Mahatma Gandhi


The highest form of grace is silence —

Swami Chinmayananda

In this world there are two orders of being: the perishable, separate


creature and the changeless spirit. But beyond these there is another,

the supreme Self, the eternal Lord, who enters into the entire cosmos


and supports it from within—

Bhagavad Gita

15:16-17

Naipaul book nominated for prize

The World Is What It Is is one of the six books shortlisted

An unflattering biography of Nobel- prize
winning writer VS Naipaul is among six
books shortlisted for the Samuel Johnson
Prize for Non-Fiction.

The true story of a Victorian murder, a book on
the lives of rooks and jackdaws and a chronicle
of Stalin's Russia are also nominated.

The winner, to be announced on 15 July, will
receive £30,000 – the UK's biggest prize for non-
fiction.

Rajiv Chandrasekaran's Imperial Life in the
Emerald City won last year.

This year's nominated writers are Mark Cocker,
Orlando Figes, Kate Summerscale, Alex Ross,
Tim Butcher, and Patrick French for The World
Is What It Is: The Authorised Biography of VS
Naipaul.

Blood River: A Journey to Africa's Broken Heart – Tim Butcher

Crow Country – Mark Cocker

The Whisperers – Orlando Figes

The World Is What It Is: The Authorised Biography of VS Naipaul – Patrick French

The Rest is Noise – Alex Ross

The Suspicions of Mr Whicher Or The Murder at Road Hill House – Kate Summerscale

The book, which depicts Naipaul as arrogant, egotistical and cruel despite him
authorising the work, is tipped as the favourite to win the prize.
Pen in One Hand, Cricket Bat in the Other


http://chaguanas-trinidad.blogspot.com/


There are no longer any Staten Islanders in the Staten Island Cricket Club, one
of the country's oldest. The members are from places like Sri Lanka, India,
Pakistan, Jamaica, Guyana, Trinidad, St. Vincent and Grenada. There are just
two Europeans; one of them, Joseph O'Neill, a 44-year-old Irishman who grew
up in the Netherlands, was educated at Cambridge but has lived in New York
since 1998….
On the sidelines, near the Walker Park field house, a slate-roofed Tudor-style
building, players and onlookers sipped tea and nibbled Parle-G biscuits from
India. They cheered, hollered and called out to those on the field in the lilting
accent of the islands, the clipped vowels of Guyana, the lyrical syntax of Hindi-
inflected English: "Well thinking, guys! Well thinking." "Nicely batted!" "Lovely

cricket — lovely!".. MORE AT:
Superb Video on Hinduism Produced by Chicago Police Department

http://www.archive.org/details/gov.doj.ncj.212664.v1.7
fustian

\FUHS-chuhn\, noun:

1. A kind of coarse twilled cotton or cotton and linen stuff, including corduroy,
velveteen, etc.
2. An inflated style of writing or speech; pompous or pretentious language.
3. Made of fustian.
4. Pompous; ridiculously inflated; bombastic.

Don't squander the court's patience puffing your cheeks up on
stately bombast and lofty fustian. Speak plainly!
— Richard Dooling, Brain Storm

His stated motive is to meet "the flood of cant, fustian and
emotional nonsense which pollutes the intellectual atmosphere."
— Walter H. Waggoner, "Joseph W. Bishop Jr., Law Professor and
Author", New York Times, May 21, 1985

It would take a stout heart to read through all the loyal effusions
and fustian birthday odes of the 18th-century laureates — Nahum
Tate, Colley Cibber and the rest.
— John Gross, "In Search of a Laureate: Making Book on Britain's
Next Official Poet", New York Times, July 15, 1984

Fustian

derives from Old French fustaigne, from Medieval
Latin fustaneum, but its precise roots beyond that point are uncertain.

Inspiration
http://www.jahajeedesi.com/forums/index.php?showforum=10
Dukha Mimamsa: The Nature, Cause (and Cure) of Suffering
The

Bhagavad Gita

places much stress on the need for maintaining an equanimity
of mind under both adverse or favorable circumstances (

Bhagavad Gita

: 6.7; 12.18
and 14.25). However, this is easier said than done. In the Shrimad Bhagavata

Purana, that relishable text overflowing with the nectar of sweet words fallen from

Krishna's delicious lips, the lord says in unambiguous terms:

"Whether reproached or insulted, ridiculed or belittled, beaten or bound by ropes,
or deprived of one's means of livelihood, spat or urinated upon by the wicked –
when one's foundations are shaken in this manner, one should try to redeem
oneself by recourse to reason."

In response to this instruction, Krishna's great devotee and friend Uddhava
queried:
CONTINUED AT: